Mandatory Mathematics?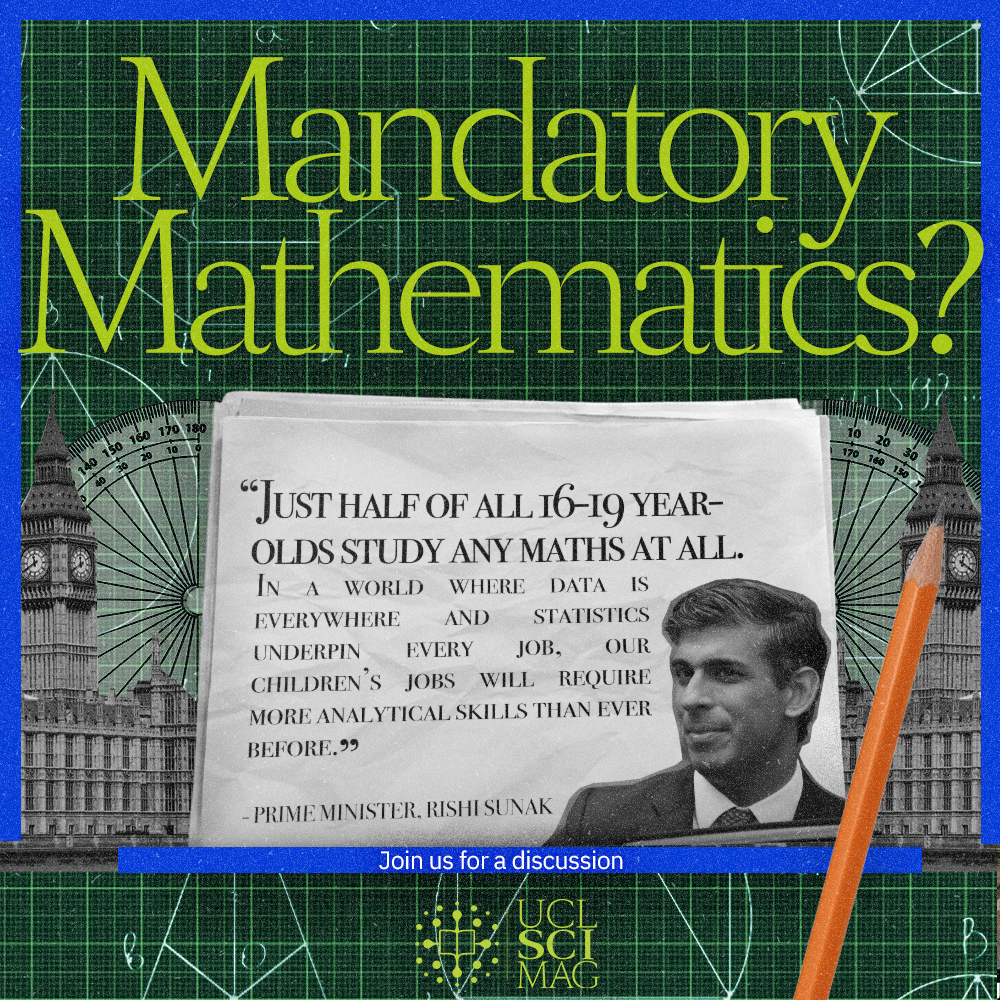 Dear Readers,
Join us for our discussion on the education of mathematics and science; should it be compulsory for all under 19 year olds?
Feel free to share your thoughts, stories, or just sit back and listen. There is no pressure, and all are welcome!
Time: Thursday 9th February @ 6-7:30pm
Location: B06, Drayton House, 30 Gordon Street
We're looking forward to seeing as many of you there as possible!