STEM Ball
Join us at UCL STEM BALL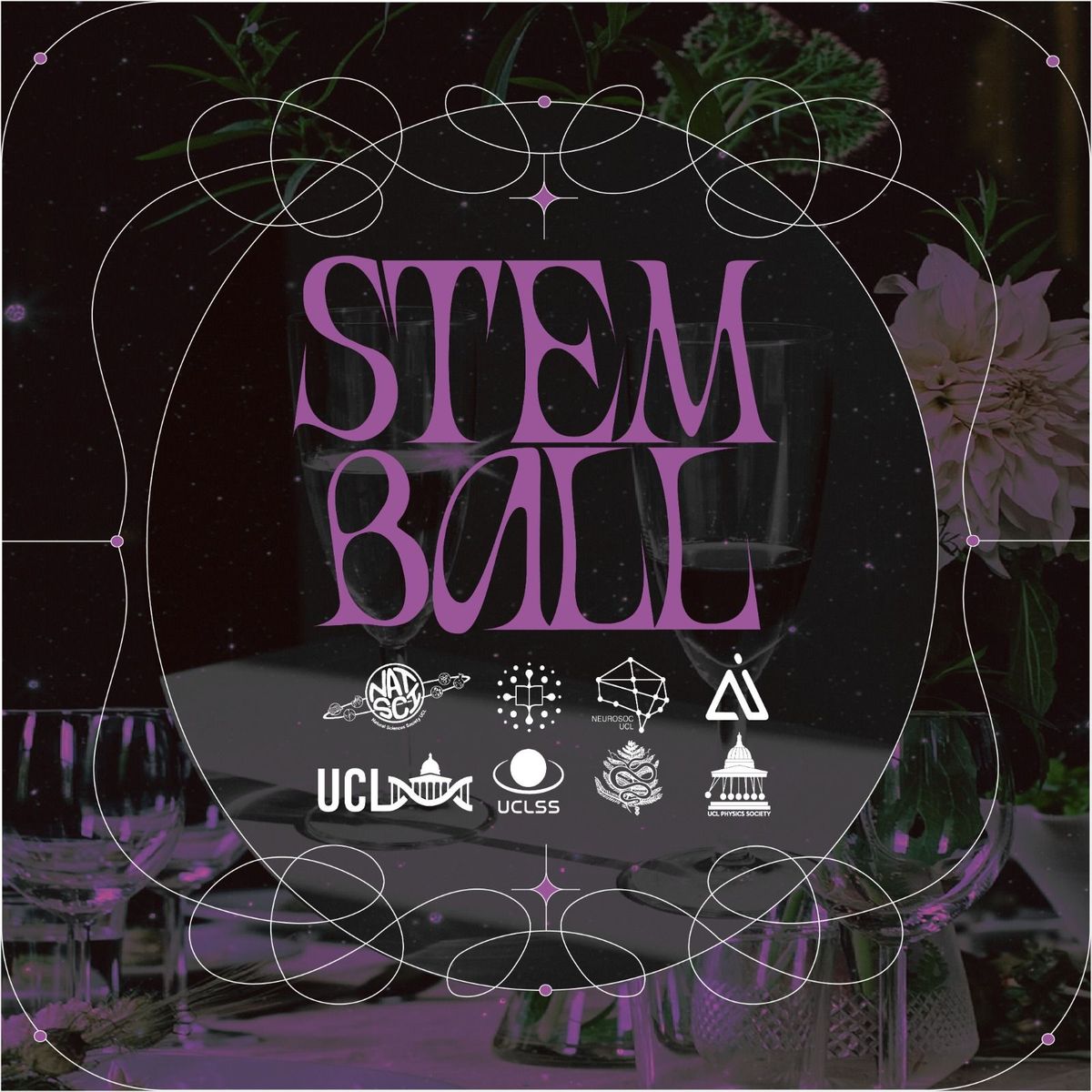 Join us at the first ever UCL STEM BALL. The only interdisciplinary Science Ball at UCL, and all UCL Students are welcome (you do not have to be a member of any of the societies below to attend).
Get a free drink and several canapés on arrival! There will be a DJ and music throughout the evening! Come along to one of the biggest UCL formals of the year and don't miss out on first release tickets!!
Date: Friday 3rd of February 2023
Location: La Royale Banqueting suite, 819-821 High Rd, London N17 8ER.
The following societies have created STEM BALL: AI society, Bio-chemistry society, Biology Society, Natural Sciences Society, Neuroscience society, Space Society, Physics society, and UCL Science Magazine.